Colour kit 2 in 1 eye and eyebrow kit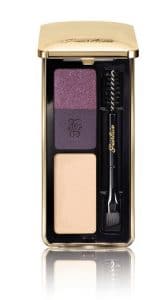 The 2-in-1 Eye and Eyebrow Colour Kit by Guerlain brings structure and style to your make-up, thanks to two powders, a highlighter and a double-tip applicator.
Designed to create the perfect romantic make-up, this limited edition comes with two shades of purple, one matte and one iridescent, which blend together perfectly to create a unique look.
The subtly iridescent rose-beige shade goes underneath the line of the eyebrows to add shine and on the corner of the eye to open the gaze. Evanescent and adaptable, the hybrid shades are applied to the eyes and eyebrows for an intense or more natural look.
Kiss kiss new shades 543 and 575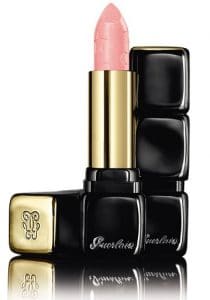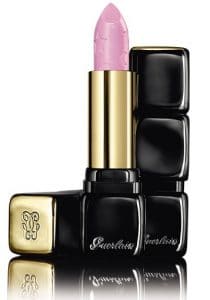 A limited edition of a chic, timeless essential for a Morning Love look with a romantic touch.
An eternal treasure with a distinctive character, KissKiss is always full of surprises and comes in a new holographic finish. Its sleek case features infinitely elegant curves. A tube transformed into a work of art, this sculptural gem is designed like three slender cubes. Simply chic!
In perfect harmony with feminine curves, lips immediately regain their fullness and softness thanks to a unique formula enriched with plumping hyaluronic acid microspheres.Meanwhile, Commiphora oil helps to smooth the lips' surface.
The lipstick itself is engraved with stars and moons, an elegant detail that evokes a promise of love greater than the stars with this springtime look.
Meteorites Highlighter Duo!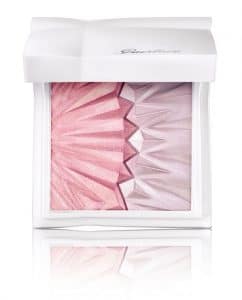 The Météorites Highlighter Duo with its rose and lilac holographic shades enables you to capture the light to brighten up and enhance your natural complexion.
Adopt a light and subtle Morning Love look with these silky rosy highlighter shades, the fruit of unique technological expertise.
Nestled inside a cushion-style case, with its integrated mirror, the Guerlain Météorites Highlighter Duo is the perfect travel companion for touching up make-up any time of the day.
Share on: