For this collection, Peter Philips, Creative and Image Director for Dior Makeup, takes us to a world where color looks good enough to eat.That springtime glow so treasured by Dior is now more addictive than ever.From pastel pink to tangy coral, how can you resist the temptation of Lolli'Glow?
MOUTHWATERING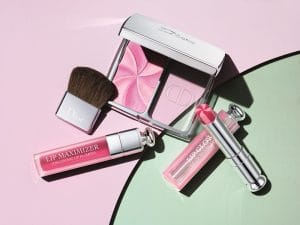 ROUGE DIOR DOUBLE ROUGE LOLLI'GLOW explores the tension between a vibrant hue and a pastel shade within the same lipstick.
"It's an on-the-go product that is easy to wear and yet capable of recreating a professional makeup result," explains Peter Philips.
Bubble Gum, a peach and orange duo, and Popsicle, a combination of grenadine and fuchsia, deposit the darker shade in the center of the lips and the lighter shade around the contour for a bitten lip effect. Candy Cane, a deep chocolate and reddish brown pairing, and Tutti Frutti, a pink and banana yellow mix, invent a new ombré effect on the lips.
This DIOR ADDICT LIP SUGAR SCRUB makes the mouth water. The balm with micro-grains of sugar exfoliates the lips to prime for lipstick or tints the lips with a natural shade of soft and tempting raspberry pink. Its addictive, melt-away texture does not need to be rinsed off.
DELECTABLE EYES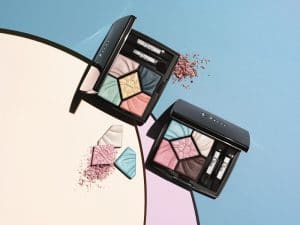 To celebrate the arrival of spring, the 5 COULEURS LOLLI'GLOW palette boasts two harmonies of shimmery pastels to devour to your heart's content. Sugar Shade, a chocolate/strawberry duo heightened with an icy blue. Mellow Shade, a harmony of lemon, pistachio and peach to apply in a graphic colour-block or in a halo eye.
The irresistible DIORSHOW ON STAGE LINER borrows vibrant shades of mint, candy blue and mandarin from the schoolgirl's palette of colours. Its felt tip creates a bold line and gives the eyes a graphic signature. Easy to team with eyeshadow, it intensifies the eyes with pastel colour as fresh as a sorbet.
With its little brush designed by and for makeup experts, DIORSHOW BOLD BROW shapes, redefines and gives brows shine in one easy stroke. Above all, its gel formula deposits a frosted finish to enhance the eyes with a clear and natural highlight that suits any skin tone.
DELICIOUS CHEEKS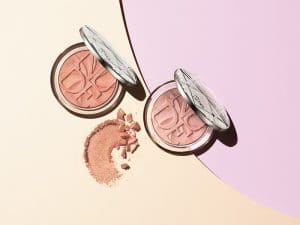 Beneath the silver lid of the case lies a whirl of bubble gum pink. A new limited edition of ROSY GLOW, LOLLI'GLOW reveals a duo of powders, one enriched with eosin, the other with pearlescent pigments. Applied on the cheeks, the dual texture reacts with the unique chemistry of the skin to bring out its colour and glow.
In keeping with the collection, DIORSKIN NUDE LUMINIZER LOLLI'GLOW houses two deliciously shimmering shades: a cotton candy pink and a succulent peach. With a continuous veil of shimmer, it captures the light on the high points of the face and reveals an addictive glow. The iconic Dior powder features the candy cane motif along with the famous letters "NUDE".
TEMPTATION DOWN TO YOUR FINGERTIPS
With its raspberry sorbet, sugar cane brown, vanilla yellow and jelly bean fuchsia, DIOR VERNIS LOLLI'GLOW gives nails a deliciously fun
and powerful statement for spring. The icing on the cake: the lacquer smells like you just walked into a candy shop.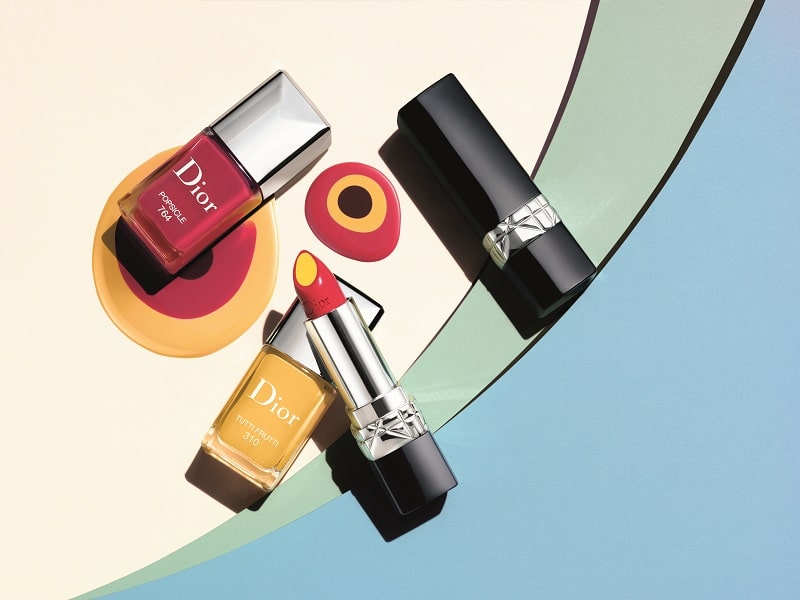 Share on: